Keep Skullgirls Growing! is the name of Skullgirls' Indiegogo fundraising campaign, held to support the creation of new DLC characters for the game. Held from February 25 to March 27, 2013, the fundraiser pulled in a staggering $828,768, enabling Lab Zero Games to continue their work on Skullgirls far into 2014.
Background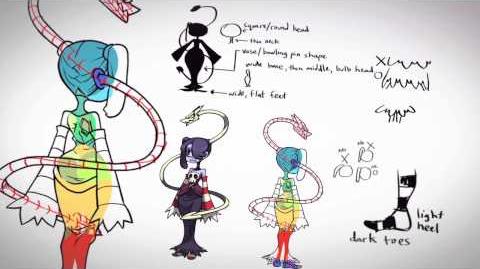 Due to unfortunate circumstances, the entirety of the Skullgirls team was laid off early during Squigly's development, meaning work on her ended entirely for a period of several months. After the Skullgirls fan-base managed to raise over $80,000 for Skullgirls to go to EVO, Lab Zero unveiled what was finished of Squigly, and announced their intentions to start a crowd-funding donation drive to complete her and potentially fund even more characters down the road.
Fundraising
Fundraising for Squigly began on February 25, and in less than 24 hours the campaign goal was met. Throughout the remainder of the fundraiser, the community continued to hit stretch goals, allowing the development team to add in new characters, stages, story modes, voice packs, and more.
Goals Reached
Squigly character DLC - $150,000
Squigly stage and story - $175,000
Politician Double Voice Pack (Kaiji Tang as Double) - $260,000
Robo-Fortune Voice Pack (Kimlinh Tran as Ms. Fortune) - $350,000 - Instead became DLC character due to further funding.
Big Band character DLC - $375,000
Big Band stage and story - $400,000
Female Announcer Voice Pack (Christina Valenzuela as the Announcer) - $400,000
Salty Parasoul Voice Pack (Erin Fitzgerald as Parasoul) -$450,000
Saxploitation Big Band Voice Pack - $500,000
Dazed Announcer Voice Pack - $600,000
Mystery character DLC - $600,000 - Eliza was chosen to become the DLC character.
Mystery character stage and story (Eliza's) - $625,000
Anime Peacock Voice Pack (Sarah Anne Williams as Peacock) - $650,000
Real Soviet Announcer Voice Pack - $700,000
Mane 6 gets Z Engine - $725,000 - Developers Mane 6 acquire access to Skullgirls' engine, free of charge.
Robo-Fortune character DLC - $725,000
Robo-Fortune stage and story - $750,000
2nd Mystery character DLC - $825,000 - Beowulf was chosen to become the DLC character.
Successful DLC characters
Gallery
Community content is available under
CC-BY-SA
unless otherwise noted.